PASHA'S TURKISH CUISINE – SINCE 1975
About Us
Turkey's location where east meets west, along with its unique history and culture has resulted in an authentic cuisine that has been refined by centuries of experience. Pasha's Restaurant has captured this essence within there exceptional menu featuring delicious specialties achieved by using only the freshest and finest ingredients that have been enhanced with traditional cooking methods.
Pasha's situated in the heart of Newtown provides an exceptional cultural experience with excellence in dining and service that captures the essence of northern-western Turkish cuisine, our excellent service quality and traditional ambience has easily made Pasha's become a favourite in Sydney and Newtown locals. Our seasonal menu reflects east and west acknowledging and combining Turkey's modern cities and traditional regions to create an unprecedented historic experience in each vibrant meal.
Pasha's is a liquor licensed and BYO wine only restaurant
Pasha's Restaurant is FULLY LICENSED and BYO (Wine and Champagne Only)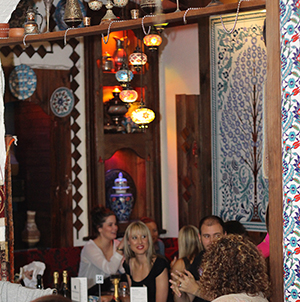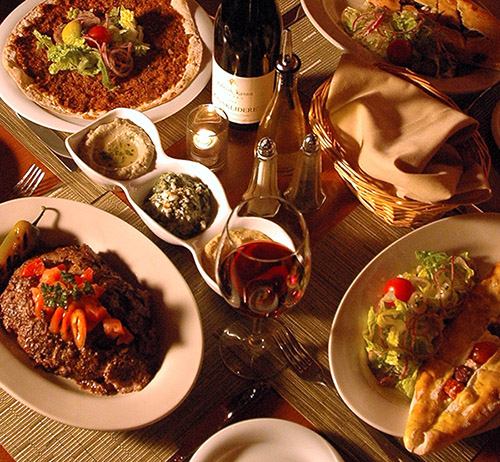 HISTORY OF TURKISH CUISINE
We all know that Turkish food is one of the most varied and, of course, delicious cuisines in the world. But where did it come from? Turkish cuisine is a direct descendant of Ottoman cuisine, which in turn comes from Central Asia, the Middle East, and the Balkans. And within Turkish cuisine, there is a wonderful diversity of regional specialties. The Aegean region, which includes Istanbul, is savory, with lots of rice and seafood. The Black Sea region, where the cuisine in heavily influenced by Slavic cuisine, specializes in fish and is famous for hamsi, those delightful Black Sea anchovies. Finally, in the southeast of Turkey, we get the most famous of all Turkish foods, the kebab, as well as Turkish desserts, such as baklava and kadayif.
THE FIRST TURKISH RESTAURANT in SYDNEY